The Online Quilt Block Pattern Library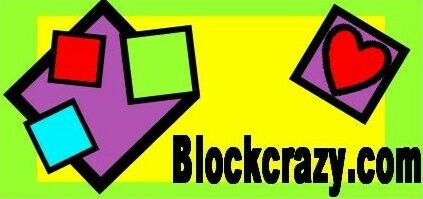 This is an alphabetical list of some of the names given to quilt blocks throughout history. Quilt blocks names have been derived from every aspect of society. Some are political, patriotic or have historical significance. Many have religious or Biblical names or are inspired by the sky, stars or heavens. A lot of block names are taken from their geometric shapes such as triangles, circles, squares and diamonds. Quite a few are named after flowers, roses in particular. Vegetables, birds, insects and animals have their turn, as do inanimate objects, especially household objects. There are lots of quilt blocks named after places and people, famous and otherwise. This list is by no mean all inclusive and many quilt blocks have multiple names. Feel free to send us your favorite quilt block if you don't see it listed.
If the block is included in The Quilt Block Pattern Library it will be linked to its picture.
Air Castle
Alabama Beauty
Album
All Kinds
All Tangled Up
Alpine Rose
American Log Patch
Antique Tile
Apple Hexagon
Arabic Lattice
Arkansas Traveller
Art Square
Ashland Rose
Aunt Eliza's Star Point
Aunt Sukey's Patch
Autograph Quilt
Bachelor's Puzzle
Barrister's Blocks
Base Ball
Basket of Lilies
Basket Quilt
Baton Rouge
Bat's Wing
Bear's Foot
Bear's Paw
Bedtime
Beggar's Blocks
Best of All
Big Dipper
Birds in the Air
Bird's Nest
Blackford's Beauty
Blazing Star
Blind Man's Fancy
Blockade
Block Album
Bluebird
Boston Puzzle
Bounding Betty
Bouquet
Bowtie
Box Blocks
Boxed I's
Boy's Nonsense
Brick Pile
Brickwork Quilt
Broken Dish
Brown-tailed Moth
Brunswick Star
Bunnies
Bunnies and Baskets
Butterflies
Cactus Blossom
Cake Stand
California Oak Leaf
California Rose
California Star
Capital I
Capital T
Card Trick
Carolina Lily
Carpenter's Rule
Carpenter's Square
Carrie Nation
Cats and Mice
Centennial
Charm
Charter Oak
Cherry Basket
Chicago Star
Children's Delight
Chimney Swallows
Christmas Tree
Chrysanthemums
Churn Dash
Circle Within Circle
Circuit Rider
Clay's Choice
Cleveland Lilies
Cluster of Stars
Coarse Woven Patch
Cockscomb
Coffin Star
Cog Wheel
Columbian Puzzle
Columbia Star
Combination Star
Compass Star
Complex Rose
Confederate Rose
Continental
Corn and Beans
Cottage Tulip
Country Farm
Coxey's Camp
Crazy Ann
Crazy House
Crazy Quilt
Crib Quilt
Cross, The
Cross and Crown
Crosses and Losses
Crosses and Stars
Crossed Canoes
Cross Roads to Texas
Cross Within A Cross
Crown of Thorns
Crow's Foot
Cube Lattice
Cube Work
Cut Glass Dish
Cypress Leaf
Dad's Bow Tie
Daffodils and Butterflies
Daisy Star
Democrat Rose
Devil's Claws
Devil's Puzzle
Diagonal Log Chain
Diamond, The
Diamond Cube
Diamond Design
Diamonds
Diamond Star
Disk, The
Dogtooth Violet
Dogwood
Domino
Domino and Square
Double Cross
Double Irish Chain
Double Peony
Double Squares
Double Wrench
Double X
Double X Variation II
Double X Variation III
Double X Variation IV
Double Z
Dove in the Window
Dublin Steps
Dutchman's Puzzle
Dutch Rose
Drunkard's Patchwork
Drunkard's Path
Ducks and Ducklings
Ecclesiastical
Economy
Eight Hands Around
Eight-point Design
Eight-pointed Star
Enigma
Evening Star
Everybody's Favorite
Fan
Fan and Rainbow
Fan Patch
Fanny's Fan
Fantastic Patch
Feather Star
Ferris Wheel
Field Daisies
Five-pointed Star
Five Stripes
Flagstones
Fleur-de-Lis
Flower Basket
Flower Pot
Flutter Wheel
Flying Bat
Flying Fish
Flying Geese
Flying Shuttles
Flying Star
Fool's Puzzle
Fool's Square
Forbidden Fruit Tree
Forest Pattern
Four E's
Four Frogs Quilt
Four Little Birds
Four Points
Four Stars Patch
Four X Star
Fox and Geese
French Basket
Friendship Quilt
Friendship Star
Fruit Basket
Garden of Eden
Garfield's Monument
Garret Windows
Gentleman's Fancy
Georgetown Circle
Girl's Favorite
Girl's Joy
Globe, The
Golden Gates
Goose in the Pond
Goosetracks
Gourd Vine
Grandmother's Choice
Grandmother's Cross
Grandmother's Dream
Grandmother's Own
Grandmother's Puzzle
Grape Basket
Grapes and Vines
Grecian Design
Greek Cross
Greek Square
Hairpin Catcher
Hand, The
Hands All Around
Handy Andy
Harrison Rose
Harvest Rose
Hearts and Gizzards
Hen and Chickens
Hexagonal
Hickory Leaf
Hidden Star
Hither and Yon
Hobson's Kiss
Home Treasure
Honeycomb
Honeycomb Patch
Hour Glass
House That Jack Built
Hovering Hawks
Ice Cream Bowl
Imperial Tea
Indiana Wreath
Indian Hatchets
Indian Plumes
Interlaced Blocks
Iris
Irish Puzzle
Jack's House
Jacob's Ladder
Job's Tears
Johnnie Round the Corner
Joining Star
Jonquils
Joseph's Coat
Joseph's Necktie
Joy Bells
Kansas Star
Kansas Troubles
King's Crown
King's Crows
Ladies Aid Block
Ladies' Beautiful Star
Ladies' Delight
Ladies' Wreath
Lady Fingers
Lady of the Lake
Lattice Square
Leap Frog
Letter H
Letter X
Lily of the Valley
Lily Quilt Pattern
Lincoln's Platform
Linoleum
Linton
Little Beech Tree
Little Red House, The
Live Oak Tree
Lobster, The
Log Cabin
Log Patch
London Roads
Love Rose
Lover's Links
Lucky Clover
Magic Circle
Maltese Cross, No. 1
Maltese Cross, No. 2
Mariner's Compass
Maple Leaf
Mary's Garden
May Berry Leaf
Mayflower, The
Memory Blocks
Memory Circle
Merry Kite
Mexican Rose
Missouri Beauty
Mollie's Choice
Monkey Wrench
Moon and Stars
Morning Glory
Morning Glory Wreath
Morning Star
Mosaic (More than 25)
Mother's Dream
Mother's Fancy
Mrs. Cleveland's Choice
Mrs. Morgan's Choice
Navajo
Needle Book
Necktie
New Album
New Four Patch
Nine Patch
New Star
No Name Quilt
Nonsuch
Novel Star
Oak Leaf and Acorns
Oak Leaf and Tulip
Ocean Waves
Octagon
Octagon File
Odd Fellows' Chain
Odd Patchwork
Odd Pattern, An
Odds and Ends
Odd Star
Ohio Beauty
Ohio Star
Oklahoma Boomer
Old Homestead, The
Old Maid's Puzzle
Old Maid's Ramble
Old Patchwork, An
Old Scrap Patchwork
Old Bachelor's Puzzle
Old Tippecanoe
Olive Branch
Orange Peel
Paving Blocks
Pansies and Butterflies
Patch as Patch Can
Peacocks and Flowers
Peony Block
Persian Palm Lily
Philadelphia Beauty
Philadelphia Pavement
Philippines, The
Pickle Dish
Pilgrim's Pride
Pincushion
Pincushion and Burr
Pineapple Patterns (3 in number)
Pine Tree
Pinwheels
Poinsettia
Poppy
Prairie Rose
Premium Star
President's Quilt
Princess Feather
Priscilla, The
Propeller
Providence
Pullman Puzzle
Puss-in-the-Corner
Puzzle File
Pyrotechnics
Quartette, The
Radical Rose
Rail Fence
Railroad, The
Rainbow
Red Cross
Ribbon Squares
Ribbon Star
Right and Left
Rising Sun
Road to California
Road to Oklahoma
Robbing Peter to Pay Paul
Rockingham's Beauty
Rocky Glen
Rocky Road to California
Rocky Road to Kansas
Rolling Pinwheel
Rolling Star
Rolling Stone
Roman Cross
Roman Stripe
Rose
Rose Album
Rose and Feather
Rosebud
Rose of Dixie
Rose of LeMoine
Rose of St. Louis
Rose of the Carolinas
Rose of Sharon
Rose Sprig
Royal, The
Royal Japanese Vase
Salem
Sarah's Favorite
Sashed Album
Sashed Star
Sawtooth Patchwork
Scissors Chain
School Girl's Puzzle
Seven Stars
Shelf Chain
Shield
Shoo Fly
Shooting Star
Simple Design
Single Sunflowers
Sister's Choice
Snail's Trail
Snowball
Snowflake
Solomon's Temple
Solomon's Crown
Spider's Den
Spider's Web
Split Nine Patch
Spool
Square and a Half
Square and Swallow
Square and Triangle
Square in a Square
Square Log Cabin
Squares and Stars
Squares and Stripes
Star, A
Star and Chains
Star and Cross
Star and Cubes
Star and Squares
Star of Bethlehem
Star of Many Points
Star of North Carolina
Star of Texas
Star of the East
Star Lane
Star Puzzle
Star-Spangled Banner
Stars upon Stars
State House Steps
Steps to the Altar
St. Louis Star
Stone Wall
Storm at Sea
Storm Signal
Straight Four Patch
Strawberry
Stripe Squares
Sugar Bowl
Sugar Loaf
Sunbonnet Lassies
Sunburst
Sunflowers
Sunshine
Susannah
Susannah Variation II
Susannah Variation III
Swarm of Bees
Sweet Gum Leaf
Swinging Corners
Swing in the Center
Tangled Garter
Tassel Plant
Tea Leaf
Temple Court
Temperance Tree
Texas Flower
Texas Tears
Three-flowered Sunflower
Tick-Tack-Toe
Tile Patchwork
Toad in the Puddle
T Quartette
Tree of Paradise
Triangular Triangle
Triangle Puzzle
Triple Stripe
True Lover's Knot
Tufted Cherry
Tulip Blocks
Tulip in Vase
Tulip Lady Finger
Tulip Tree Leaves
Tumbler, The
Twelve Triangles
Twin Sisters
Twinkling Star
Twist and Turn
Twist Patchwork
Two Doves, The
Union
Union Calico Quilt
Union Star
Unknown Star
Valentine Quilt
Variegated Diamonds
Variegated Hexagons
Venetian Design
Vestibule
Vice-President's Quilt
Village Church
Virginia Gentleman
Washington's Puzzle
Washington's Plumes
Washington's Sidewalk
Watered Ribbon
Way of the World
Weathervane
Wedding Knot
Western Star
W. C. T. Union
Wagon Wheel
Wheel, The
Wheel and Star
Wheel of Fortune
Whig Pattern
Whig Rose
Whirlwind
White Day Lily
Widower's Choice
Wild Goose Chase
Wild Rose
Wind-blown Tulips
Winding Walk
Windmill
Wonder of the World
Workbox
World's Fair, The
World's Fair Blocks
World's Fair Puzzle
Wreath of Roses
X quisite, The
Yankee Puzzle
© 2002-2008 Blockcrazy.com
Send email to: webmaster@blockcrazy.com